Click Here and get your FREE olive tree in the Land of the Bible!
"God Shall Bring Thee Into The Land Which He Swore"
Deuteronomy 6:10-11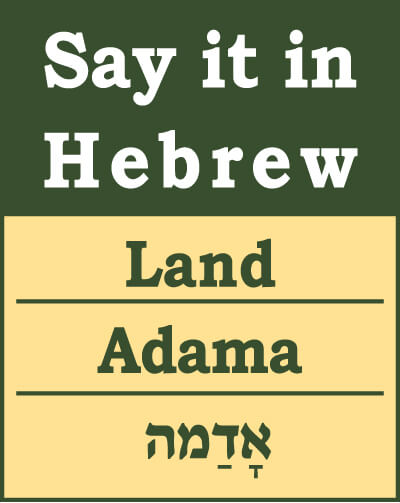 We fulfill God's promise: Over the years we have set up a comprehensive logistical system for agricultural and strategic management, from assisting the farmer in his mission to work the land and develop the olive groves – to sending the resulting olive oil to our partners all over the world.
For this important mission we have harnessed the best Israeli agricultural professionals and experts, planting advisers, experts on engineering and managing water infrastructure, logistic operators, marketers, fulfillment operators and much more.
The land of Israel is in immediate danger: We have mapped some 30,000 dunams (7500 acres, 3000 hectares) that are in immediate danger of passing to Muslim ownership, having been abandoned by the farmers, or olive groves on land owned by farmers in financial distress.
They all need our assistance, some with land development, others with agricultural knowhow, and all of them with marketing the olive fruit and the olive oil.
OUR HANDS ARE FULL OF WORK THAT NEEDS TO BE DONE IN THIS MISSION OF SAVIMG THE LAND.
There are so many activities we are involved in on a daily basis, from growing olive saplings in our nursery in the Galilee, developing the land and helping the farmers, through the long process of tending the olive trees till they reach maturity, harvesting the grove, transferring the olives to the olive press and
from there to our logistical center, and shipping the olive oil to our partners like yourself, all over the world.
FOR MORE INFORMATION ABOUT OUR ACTIVITIES IN THIS MISSION OF SAVING THE LAND PLEASE VISIT:
IN THE GROVE : See how we make the land viable and profitable for the farmers
OUR OLIVE PRESS: We combine Biblical agricultural methods with modern state of the art technology and produce the best olive oil from the olives of your adopted tree.
LOGISTICS & OPERATIONS : Follow the whole trail – from harvesting the olives of your adopted tree till its olive oil yield arrives on your doorstep.
RESEARCH & DEVELOPMENT : You will definitely be impressed by the comprehensive research & development program we operate, to find more uses for our olive oil,
THE OLIVE TREE BIBLICAL VISITORS' CENTER: All aspects of our mission come together in this visitors' center, creating a direct link between us who live in Israel today – and our ancestors who worked the Galilean olive groves in Biblical times.