Click Here and get your FREE olive tree in the Land of the Bible!
Sweet Potatoes (Yams) in Olive Oil
Ingredients
1 pound yams (preferably small)
1/2 cup of olive oil
1/4 cup dry white wine
2 ounces grated sharp cheese (Kashkeval)
Pinch of cinnamon
Salt and pepper
Chopped chives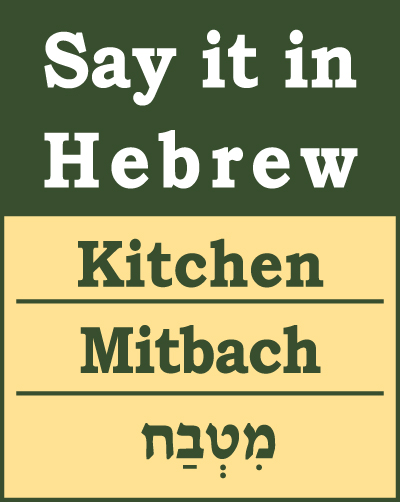 Method
1. Peel the yams and slice them into 1/4 inch slices. Fry the slices in olive oil until slightly brown.
2. Put the slices into an ovenproof dish; add the remaining olive oil from the frying pan. Pour over the wine and season with salt, pepper, and cinnamon.
3. Bake in a preheated oven at 375˚F for 30 minutes or until yam slices are soft. Sprinkle with grated cheese and chives and serve.
Roast Whole Garlic Preserved in Olive Oil
Ingredients
6 heads of garlic
2 cups olive oil
1 stalk of fresh oregano
1 bay leaf
Method
1. Remove the outer skin of the garlic heads and slightly separate the cloves, but not completely. Spread the garlic with a little olive oil, wrap them in foil and roast
in a preheated oven at 400˚F for 30 minutes or until the heads are soft. Remove the foil and cool the garlic.
2. Put the garlic heads into a clean glass jar and cover with olive oil. Add the bay leaf and oregano, and seal. Keep in a cool, dark place for 10 days.
3. After opening, keep in the refrigerator. Serve garlic with some oil and coarse salt. The flavored oil can be used as a basis for sauces or marinades for meat and fish.
Dried Fruit in Olive Oil
Olive oil goes very well with dried fruit. An olive oil-based vinaigrette can be added to dried apricots cut into small cubes, or even thin slices of dried figs. One of the most successful combinations is raisins and olive oil.
Ingredients
1/2 pound small dark raisins
2 crushed cloves of garlic
1 table spoon of chopped fresh thyme
1 1/2 cups of balsamic vinegar
1 1/2 cups olive oil
Method
Mix all the ingredients and leave for 24 hours. The raisins can be added to meats, rice, and salads.
Carpaccio of Snapper with Ginger and Olive Oil
Ingredients
1 pound fresh snapper fillet,
free of skin and bones
Marinade
1 lemon
3 tablespoons grated fresh ginger
1 cup olive oil
2 tablespoons chopped mint
3 crushed cloves of garlic
Salt and pepper
Method
1. Put the ginger in a frying pan and sprinkle with olive oil. Heat over a low flame until slightly browned. Remove from the flame, cool and strain.
2. Cut the lemon into thin slices, remove the pips, and cut into cubes. Slice the fish diagonally as thinly as possible and arrange on a serving dish.
3. About ten minutes before serving, sprinkle with the lemon, olive oil, salt, and pepper. Just before serving sprinkle with the chopped mint. The sauce can also be used for fried eggplant slices. In that case, mix all the marinade ingredients, leave for an hour and serve.