Click Here and get your FREE olive tree in the Land of the Bible!
The History of the Olive Tree in Israel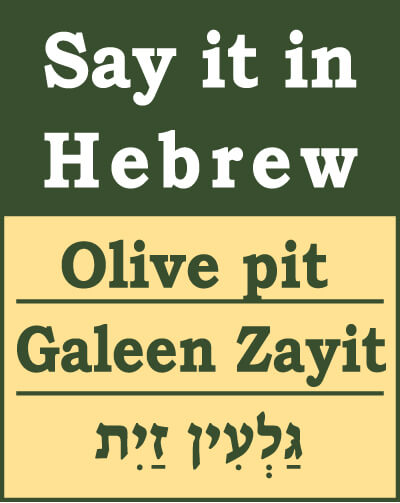 The olive tree is one of the seven species blessed in the Holy Land. From the dawn of creation, the people of Israel knew how to appreciate the special qualities of the olive tree.
The olive fruit and the oil stored within it were more than food for the Children of Israel – they were the link between the people and its Land – used for food, lighting, medicinal purposes, cosmetic products, religious rituals, and anointing ceremonies.
The Olive Tree Originated in the Holy Land.
Three olive pips that were discovered in an archeological dig near the Bnot Ya'akov Bridge that crosses the Jordan River were estimated at 450,000 years old! Other findings from the Hula Valley, just north of the Sea of Galilee, indicate the presence of olive trees in the region 30,000 years ago.
Excavations on Mount Carmel have shown that the olive was used in Israel some 10,000 years ago. Other evidence from early periods has been found in archeological sites north of the Dead Sea and in the Samaria region.
The olive tree was cultivated in Israel as far back as the sixth century BCE and spread to Egypt.
Phoenician traders brought olives from Israel to Greece, Rome, and Spain, and from there to other areas of the Mediterranean Basin. The Spanish spread the olive tree to the American continent.Findings from the third century BCE from various places in the land of Israel give evidence of numerous olive groves planted all over the country.
The olive tree has been so important in the Holy Land for so long, throughout the history of the land of the Bible, that many place-names in Israel even today indicate the presence of olive groves, olive presses, or some connection with the oil.