STEP 2

Review your Joining Package

STEP 3

Join and become a partner
Congratulations !
Olive Tree number
243
in row
194 at the Beit-she'an Grove
- is allocated for you!
This is the JOINING PACKAGE that we will send to your home from our Galilean olive groves. Its cost (Including shipping) will be reimbursed as you start consuming oil from your adopted olive tree and our other Superb Bible Food.

$ 85

$ 14




Anywhere in the world

$ 99
Your Joining Package Contains the Following Items:
■ Membership Certificate confirming your partnership ■ Aerial Photo of the olive grove where your personal olive tree is located ■ Olive Grove Map showing the exact location of your tree ■ 55 pages Elegant Booklet ■ Donation Certificate ■ DVD with comprehensive EBook + hundreds of unique pictures ■ Postcards ■ Sticker ■ Tree Card ■ 17 fl.oz. (500 ml) Premium Extra Virgin Olive Oil from your tree + 2 Refill Bottles
■ Items packaged in a Marvelous Gift Box weighing 4.4 Pounds (2 Kg)
OR
Order Summary
Including onetime fee -
for tending your personal olive tree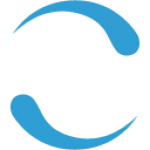 If you have a promotion code
-
Click Here
Price Reduction

Promotion Code Reduction
TOTAL:
(Including Shipment)